Workout Date

- 05/03/2018

Q In Charge

- Perry Mason

The PAX

- House, Grrr, Wally, Wax On, Training Wheels, Kindergarten Cop, The Muff, Emeril, Homer Simpson, Perry Mason

AO

- The Station
10 men at The Station for the return of an old workout.  There was lots of chatter on Twitter last night guessing that YHC would take the PAX to Tank Street, but I had something different in mind – the return of the Grrmuda Triangle, a staple of the defunct Hank workout.  Hope everybody wore their running shoes.
Warmup
SSH x 20 IC
IW x 20 IC
High knees x 20 OYO
Butt kickers x 20 OYO
Main Thang
We start moseying up Cannon towards Arlington and left towards 14.  The PAX seem to expect to turn left towards the church, but we head right towards Harley Bonds.  We stop a few times along the way to keep the PAX together until we get to the tip of the Triangle.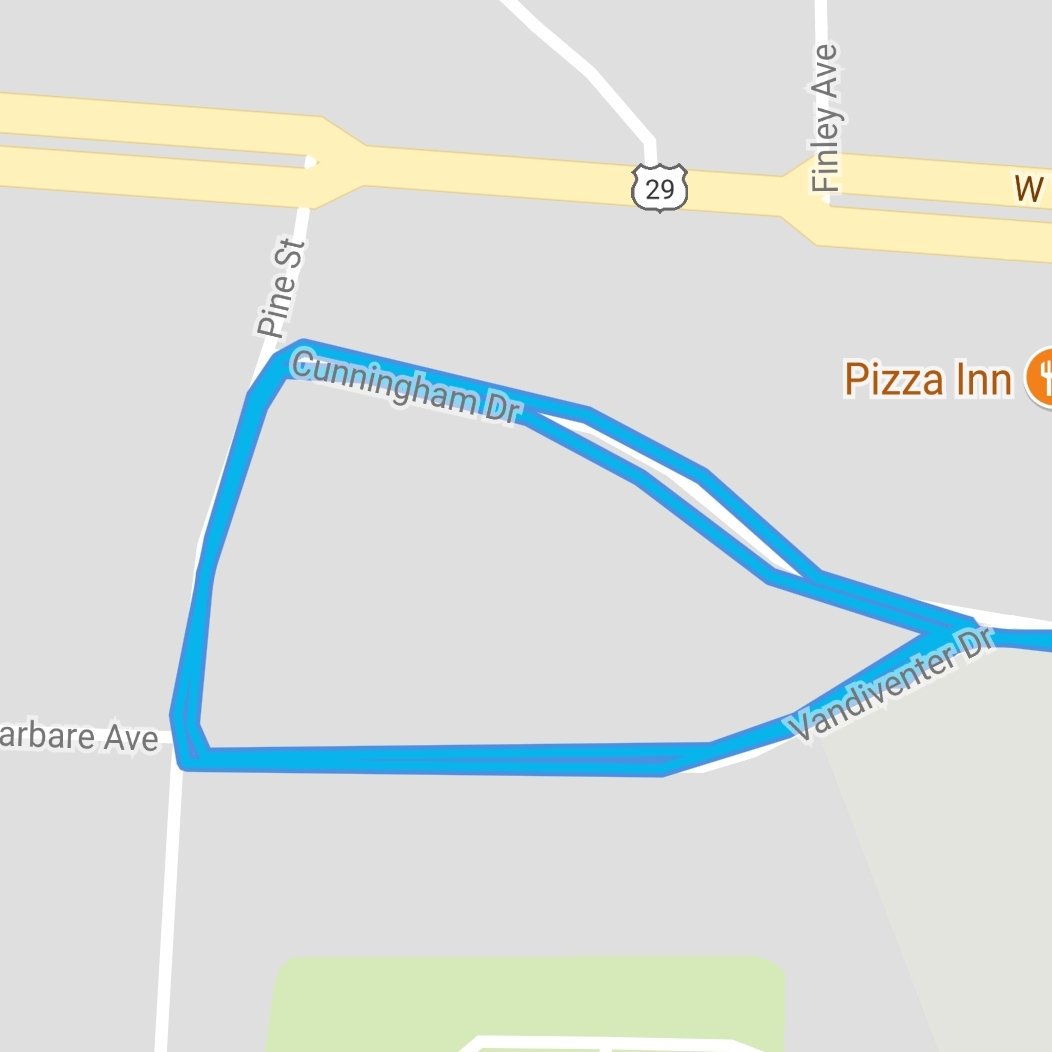 We do 10 hand release merkins at the starting point, run up the hill to Pine and do 20 squats, and then down to Cunningham for 30 double count flutters before heading back to the start.  The speed demons plank while waiting for the six.
For Round 2, we do the same exercises, just in the opposite direction climbing Cunningham and Pine ("uphill both ways").  Those finishing first lunge walk to pick up the six .  Time to mosey back to the park, stopping along the way for more merkins, squats and flutters.
Time to go to the gazebo for our daily pullups (x10) and then on to the shelter for 10 dips and 10 bench presses.  We do that for 2 rounds before it is time to head back to the circle, with a little backwards run up the hill on our way to Mary.
Mary
Heels to heaven x 20 IC
Erectors x 20 IC
Corkscrews 15 each side OYO
Dolly x 10 IC, straight into Rosalita x 15 IC
Low plank for hip dips x 20 OYO
Finish out with LBCs x 10 IC as time runs out
Naked Moleskin
Prayers for a coworker waiting some tests and for TW's father.  Praise and continued prayers for Aliah, Cheyenne, and my former coworker.
Good work, men.